Since 1973 Tamer Industries has designed, fabricated, and installed thousands of standard and Custom Sound Enclosures for controlling noise, splash, chips, dust, mist, smoke and many other workplace pollutants. Custom enclosures built to your specifications is what we specialize in building. We are proud of our reputation for quality, performance, and customer satisfaction which has made us the number one choice of industries throughout the world.
APPLICATIONS
Compressors
Headers
Ultrasonic Welders
Waterjets/Lasers
Vibratory Bowls
Granulators
Stamping Presses
Screw Machines
Braiders
Balance Machines
Unwind Stands
Bolt Makers
Nut Formers
Any machine
personnel enclosure
Quality Custom Sound Enclosures starts with precision components.
Tamer utilizes state-of-the-art CNC cutting, bending and folding equipment to assure consistent quality components. Manufacturing adheres to strict procedures to give our customers the highest quality enclosures available.
With over 90 years of combined custom enclosure engineering expertise, our team of design engineers will work with you to make your enclosure project a success. Utilize our engineers to: determine the best design for your project, perform on-site design visits, or provide AutoCAD approval drawings.
Our new electrostatic spray booths and powder coated components provide a durable, long-lasting finish. Custom colors to match your requirements is our specialty.
Custom Enclosures floor mount
Fork-liftable custom enclosures
Working in a tight space, or you just need the flexibility of moving your equipment around. No problem Tamer Industries can accommodate!

Machine mount custom enclosures
A Machine enclosure doesn't just sit there. Normally it has a door or doors that are being continually opened and closed. It's inner surfaces are being bombarded by chips and coolants and is continually subjected to both structural and airborne vibration. Tamer builds enclosures that last under the most hostile operating conditions.
Skid mount custom enclosures
List of common noisy machinery and equipment
Air condensers, assembly machines, auto lathe, bagging machines, binders, blow mould machines, blowers, bowl feeder, box maker, braider machines, screw machines, chiller, chopper, CNC machines, routers, coaters, coating machines, compressors, conveyors, corrugated cardboard slitter, cut and crease machines, cutters, cyclones, die press, driers, edge bander, electrical component inserter, embossing rolls, extruders, fans, fillers, splash enclosurers finishing machines, gluers, granulators, grinders, hydraulic drives, hydraulic mixers, hydraulic press, industrial boilers, injection moulding machines, labellers, laminating machines, lid making machine, manufacturing machines, mixers, motors, ovens, packaging machines, packers, packing lines, planer/surfacer, pneumatic exhaust, stamping press enclosureres, printers, printing press, production machines, punching machines, sanders (belt sander, drum sander, …), saws (band saw, circular saw), shapers, shredders, slitters, planners, ultrasonic welders, vacuum pumps, vibratory separator, washers, Automated enclosurers, woodworking machines, wrappers, etc.
Do you have machinery that requires a custom enclosure? Feel free to call us at 508-677-0900
---
PHOTOS automated sound enclosureS
For applications where productivity, ergonomics, and/or safety are a concern, let Tamer Industries incorporate one of its' automated enclosure packages as your solution. Tamer Industries can design, manufacture, and install an enclosure package to meet your every need.
The Best Looking Enclosure for your Machine Tool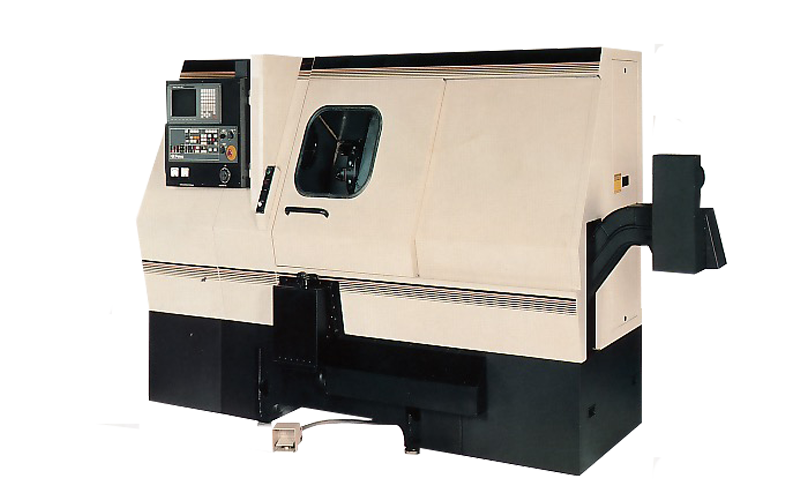 Call the Experts at Tamer 508-677-0900
You've done everything you can to create a highly functional and aesthetic machine The enclosure you use should enhance rather than detract from your design, That's why it makes sense to put Tamer on your team At Tamer we've been specializing in the design and manufacture of machine enclosures for over 45 years, We understand how to control noise, splash, mist, ships, dirt, and other environmental factors.
Our experience includes a variety of different applications such as screw machines, stamping presses, machining centers, grinding machines, lathes and cut-off saws to name a few. So if you are a machine tool manufacturer you can get the highest quality, best-looking custom enclosures from Tamer, allowing you to concentrate your efforts on producing the highest quality machine tools… For complete information and assistance, call us today.
How do you get the Quietest Custom enclosure for your machine tool?
Call the Experts at Tamer Industries! "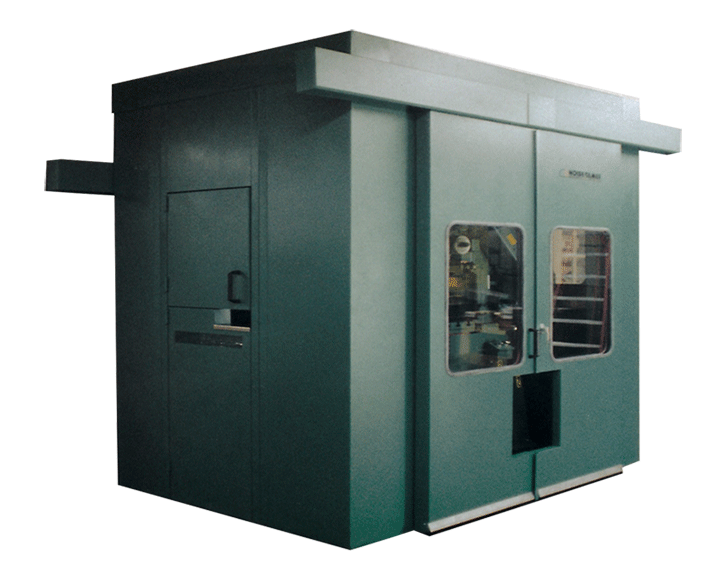 Noisy operations such as punching, stamping, and forming are necessary parts of the manufacturing process. And while you can't stop the noise, you can control it with a properly designed enclosure. At Tamer Industries, we understand acoustics and we have pre-designed and tested barrier materials to solve virtually any machine-generated noise problem.
Call the Experts at Tamer 508-677-0900